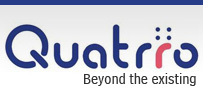 email
Global Default Management & Title Solutions
Quatrro's Default Management Solutions currently support law firms and processing centers. Quatrro takes responsibility for executing a wide array of foreclosure functions. These range from simple Referral setup to the more complex preparation of Complaints & Summons packages and Motions for Summary Judgment. We understand the need of Default Management firms and deliver world class service, ensuring accuracy and maximizing bottom line efficiency.
Quatrro supports law firms and processing centers in receiving various types of Referrals and setting them up in the relevant Bankruptcy Management System. Quatrro performs all bankruptcy functions such as:
Proof of Claims
Motion for Relief
Plan Objection
Amended POC
Plan Review
Re-Affirmation
The activities completed by Quatrro are:
Receive Referrals
We access various Lender websites such as Lenstar, Vendorscape, NewTrak, Clarifire and download the Bankruptcy Referral and Loan Documents such as Security Deed, Note, Assignments, Title Policy, etc.

Bankruptcy Search
The Names, Case Numbers and Social Security Numbers mentioned on the referral for the debtors / borrowers are used to perform bankruptcy searches on the PACER website. The current and prior bankruptcies Docket Report, Claims Register, Plans & Schedules are extracted from the website based on the current bankruptcy chapter filed in the court.

Foreclosure Verification
The Foreclosure Management System is accessed and a check is performed using the borrower / debtor name, the property address and the loan number to verify and note the status of Foreclosures.

Opening a Bankruptcy File / Matter
As per the information gathered from the above documents a Bankruptcy File is opened in the Bankruptcy Management System. We analyze the documents and enter relevant information related to:
Borrower information, debtor information, property information, Loan information
Bankruptcy case details like details such as Petition Date, Plan confirmation hearing date etc.
Service Lines
Mortgage Services